A Note from the Executive Director March 2016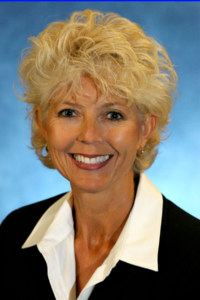 We at Beyond Abuse are plowing right into 2016 and capitalizing on the momentum we have gained in our awareness campaigns and strengthened relationships with our business partners.
Our program operating metrics have increased in almost every area for the Calendar year 2015 as compared to 2014. Child intakes are up 21%, Forensic Interviews have increased 17%, Initial Assessments are up 9%, and Counseling sessions have increased 21%. Education and Outreach Programs saw a participant increase of 48%. Our volunteer recruitment is up 40%! The staff has been amazing at handling this demand!
We continue to evaluate and address the need for our services in the counties we serve. We are exploring the possibility of expanding our services in Laurens County and provide a more convenient location for our clients and MDT partners. We are looking for a low cost expansion space, so let us know if you are aware of any buildings that may suit our needs.
Our Animal Assisted Therapy program (funded by our friends at SPF), led by Jessica Bell, is in full swing. Handler/animal teams are now being trained along with our therapists and we should be offering AAT to clients in May.
Our Engaging Men in Prevention Campaign is wrapping up its first year. Men will now be challenged to continue this important awareness campaign and be armed with an awareness "toolkit" to help them share valuable information about ending violence against women and children. Visit the website at www.ShowYourStrengthGWD.org to take the pledge and learn how you can get involved.
Eaton Corporation awarded the agency a generous grant to translate all agency material into Spanish and then print and share via community outreach events. This initiative is being led by Charlotte Ehney. Our first outreach event was held in December at Our Lady of Lourdes Catholic Church where we were able to share information about our services to approximately 900 Hispanics.
And, if all of the above is not enough, we are now in the midst of planning for our 2nd annual, Dancing with the Greenwood Stars. Last year this event gave a tremendous awareness boost for the agency as well as raised some much needed funds. Visit our event website: www.GWDSTARS.com for more information.
Remember that April is SAAM – Sexual assault Awareness month as well as Child abuse prevention month. To support this initiative we have planned a full slate of activities in and around Greenwood County including a collaborative training session with area law enforcement agencies on Sexual Assault Response. See our calendar of events inside the newsletter for a full list of activities.
Finally, I am excited to tell you that The Advocacy Club, our newly created donor recognition program, raised over $5000 for the agency in 2015. Donors were recently recognized at a luncheon held at the newly refurbished Inn on the Square in beautiful downtown Greenwood. Please continue to remember us in your donations and gift giving plans. Any gesture of kindness, regardless of how small, does make a difference.
Thank you all for your continued support.
https://beyondabuse.info/wp-content/uploads/2023/02/beyond-abuse-logo1-300x82.jpg
0
0
director
https://beyondabuse.info/wp-content/uploads/2023/02/beyond-abuse-logo1-300x82.jpg
director
2016-03-10 13:37:35
2016-03-10 13:37:35
A Note from the Executive Director March 2016